Bluetooth Sleep Mask Headphones - Good Sleep with Comfy Mask and Music
Why buy?
This hands-free Bluetooth Sleep Mask can help. It produces HD quality subtle sound for a deeper sleep that lasts for 9 hours to last you through the night! Encased in a lightweight, cushioned, light-blocking mask for extra comfort.


Main Features:
Built-in speakers with true HD sound
Great for frequent flyers and sensitive sleepers
Compatible with Android and iOS
Up to 9 hours of playtime after a full charge

200MAH Rechargeable battery

2-2.5 Hours charge time

Comfortable and washable
Blocks light
Specifications:
Product Size:45.95 x 11.95 x 1 cm/8.1 x 4.7 x 0.4 inch
Weight:100g
Color:Grey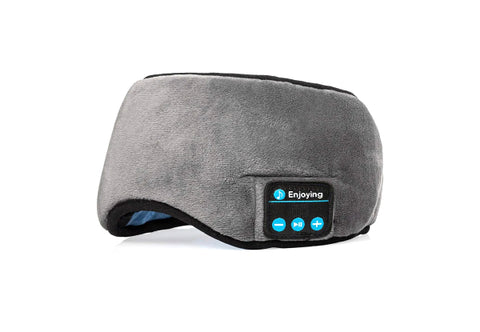 Sleep Mask
Comfortable to sleep with. Good bluetooth headphones built in.