Automatic Spiral Wave Self Curling Iron
Why buy?
Want Heads to Turn with a look of admiration for your Hair? Getting Quick Curls have never been so faster, easier and hassle free.
Just put a strand of your hair in the slot of this Automatic Hair Curler and let it do it's Magic. It Draws in the hair in a curl, and heats them automatically while you watch.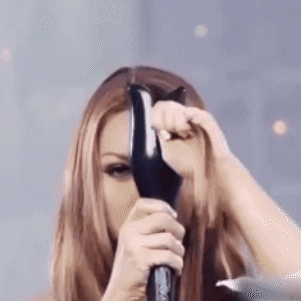 Why Should You Get This:
Automatic Spiral Wave Self Curling Iron is Suitable for all Hair types.
Hair is drawn into the curl chamber where it is heated and timed to create perfect curls and waves every time. 
Ceramic heat technology produces far infrared heat while the conditioning efficacy of anions results in shinier, healthier and more beautiful hair. 
Curling hair has never been so effortless with the Automatic Spiral Wave Self Curler.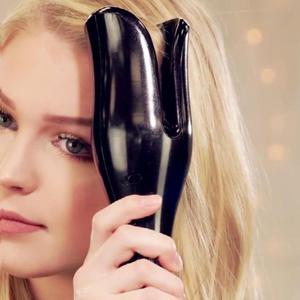 Swivel cord. Suitable for all hair types. 
Smart curl guards for fabulous, lasting curls like a pro. 
Natural flowing open design for perfect curls, stress-free. 
The digital temperature display, creating a customizable styling experience while avoiding unnecessary heat damage.
This automatic curler is designed with a fast-heating ceramic plate that can reach temperatures of 190 ° C and accurately maintain the heat, giving you instant access to the Salon Quality Hair Curls. 
It uses advanced technology to create a relaxed, tangled styling experience that curls your hair easier and faster.
What Do You Get: 
This Automatic Curling Iron will not damage your hair and will make your hair Full of Curl and Bounce in a few minutes.
Designed with quick heating ceramic plates, this Automatic Spiral Wave Self Curling Iron reaches temperatures up to 190° C, leaving you with Salon-Quality Curly Hair in no time.
Once it's in place, the Automatic Spiral Wave Self Curling Iron will automatically pull the hair into its ceramic-lined chamber, and will hold in place until they're heated and Curled to Perfection.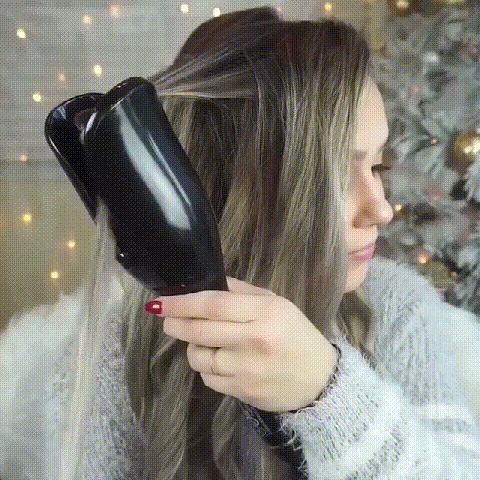 How To Use:



plug the spin n curl into the correct power supply
The spin n curler display is turnred ON and OFF by pushing the Power button on the handle , the display will light up to show that the appliance on  
Select the disired temperature using thr (+)and (-) buttons OR set  the desired temperature by pressing the (M) button to use  pre-set  temperature of Low , Medium , High .
The temperature will blink 4 times , indicating the curler temperature is set  
Select the desired timer setting using the (+) or (-)buttons ,
After 15 seconds , the iron temperature and timer will be locked in .
To unlock the temperature or change the temperature , pree the power button once (the lock iron will disappear )and press the(M)button twice .
To unlock the timer setting  , press the power button once (the lock icon will disappear )and press (M) button once  
After 1 hour of stand -by , the iron will shut off automatically