Why buy?
Make Gorgeous And Bouncy Curls Without Damage.  
This Magic Hair Drying Curler is perfect for anyone who loves to do their hair! A hair tool attachment that helps you create full and bouncy curls in seconds. Save money and time while achieving those curls at the comfort of your home!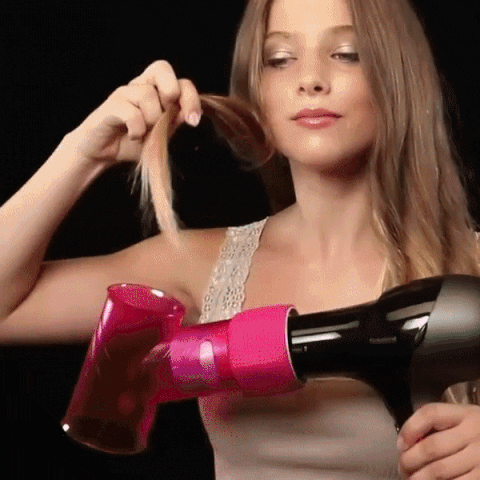 This dryer diffuser spins your hair like a tornado to dry and curl it in seconds! It's healthier for your hair than curling irons or hot rollers that can burn hair. The wind spin has two directions of curl to choose from, you can rotate the centerpiece in the middle to send the wind in different directions to control where your hair curls will turn in.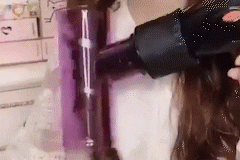 It is made of high temperature resistant antioxidant materials, which means it is safe and durable which does not age and deform easily. Suitable for professional salon use and home use.  
KEY FEATURES:  
ACHIEVE THAT BEAUTIFUL CURL - Creates full and bouncy curls in seconds with this dryer diffuser that spins your hair like a tornado to dry and curl it.
EASY AND SAFE HAIR CURLER - Just put a portion of your hair into the air duct and reach the volume that satisfies you. 
2 in 1 TOOL - A hairdryer and curler in one!
NO DEFORMING AND CRACKING - A durable beauty tool made of polycarbonate material that can withstand high temperature, you don't have to worry about deforming and cracking!
EASY TO OPERATE - You can get good curls even if you're a beginner. Everyone can instantly become a hairdressing master in just 2 minutes!
CHANGE THE WIND DIRECTION - It's unique design can change the wind direction and make the hair slightly in the draft, doesn't blow out the style, easy to create a curly hairstyle
UNIVERSAL SIZE - It can fit any round mouth hairdryer blowing tube with a diameter of 4-5cm.   
How to use:
After washing the hair, probably dry, will all the hair into the winding cylinder, and then use the hairdryer until all dry out hair, naturally straight hair that becomes ideal big wave curls.